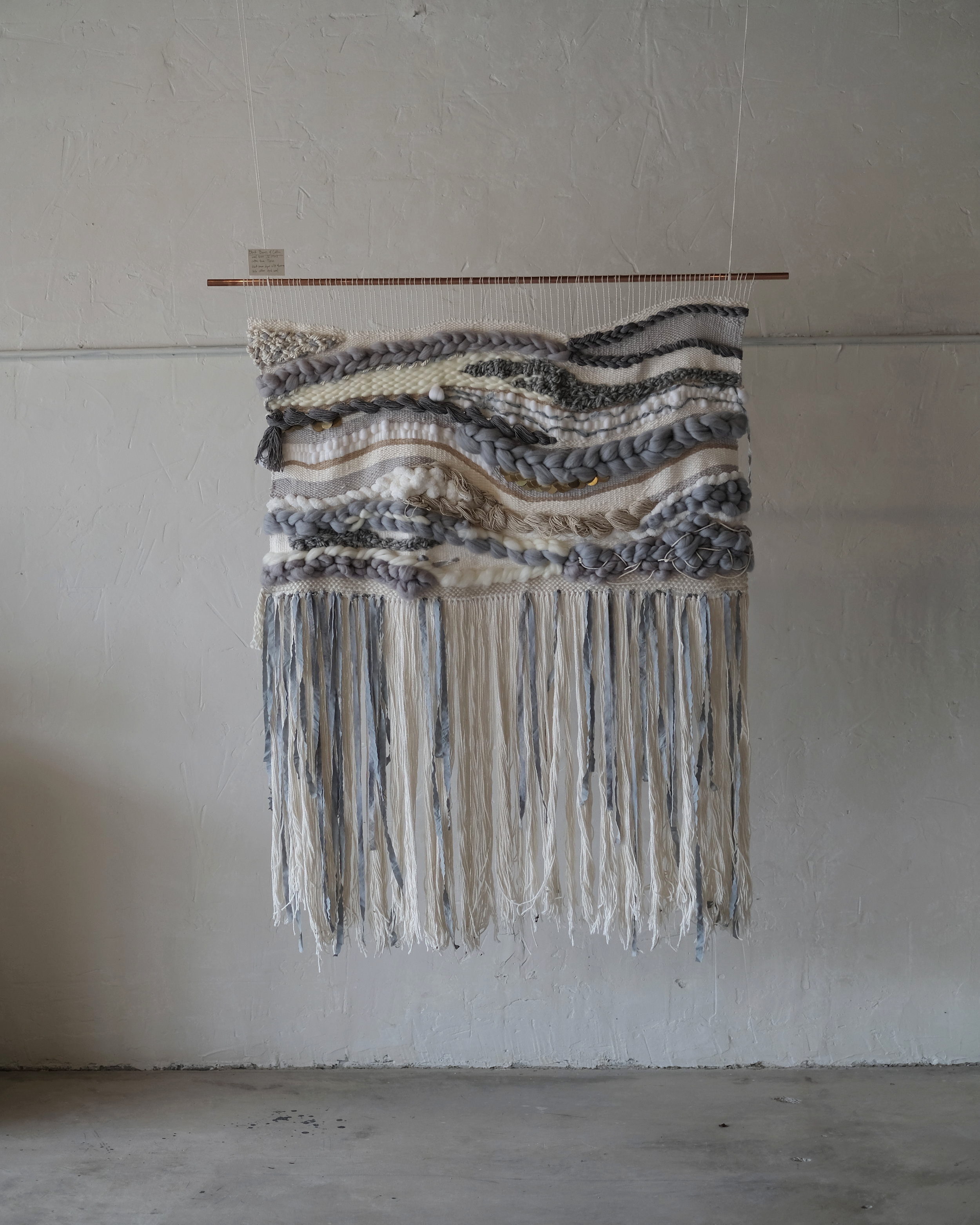 Black Bean Weaving
This large weaving - approximately 4.5 feet by 5 feet is full of textured and organic movement. Pillowy roving, organic cotton, and naturally dyed wool flow seamlessly through this piece.
All the fibers in this weaving are either dyed naturally with food waste or left natural. A range of fiber type are used from Australian roving, Icelandic wool, cotton from Texas, crepe de chine silk and silk velvet.
LABOR & TIME: 14 days of dyeing, 2.5 months of weaving
FOOD WASTE DYE MATERIAL: Black Beans, Expired Coffee
Copper Rod & Brass Discs
Weaving Width: 55 inches (4.5 feet)
Length at longest point: 60 inches (5 feet)
This product is part of our sustainable Feed Weave project - that aims to use food waste and imperfect produce to create hue rather than chemical and synthetic polluting dyes. 10% of our annual sales from Feed Weave products go to non-profits supporting sustainable farming and local community kitchens.
Please email Maggie with questions about this piece or to commission large Feed Weave wall hangings - maggie@nade-studio.com
*** THESE ARE NOT FOR INTERNATIONAL PURCHASE *** Believe me you don't want to pay for that shipping cost! :(
Photo by Carey Nershi
sale