Cosmic Steam Color Bundle Dye Kit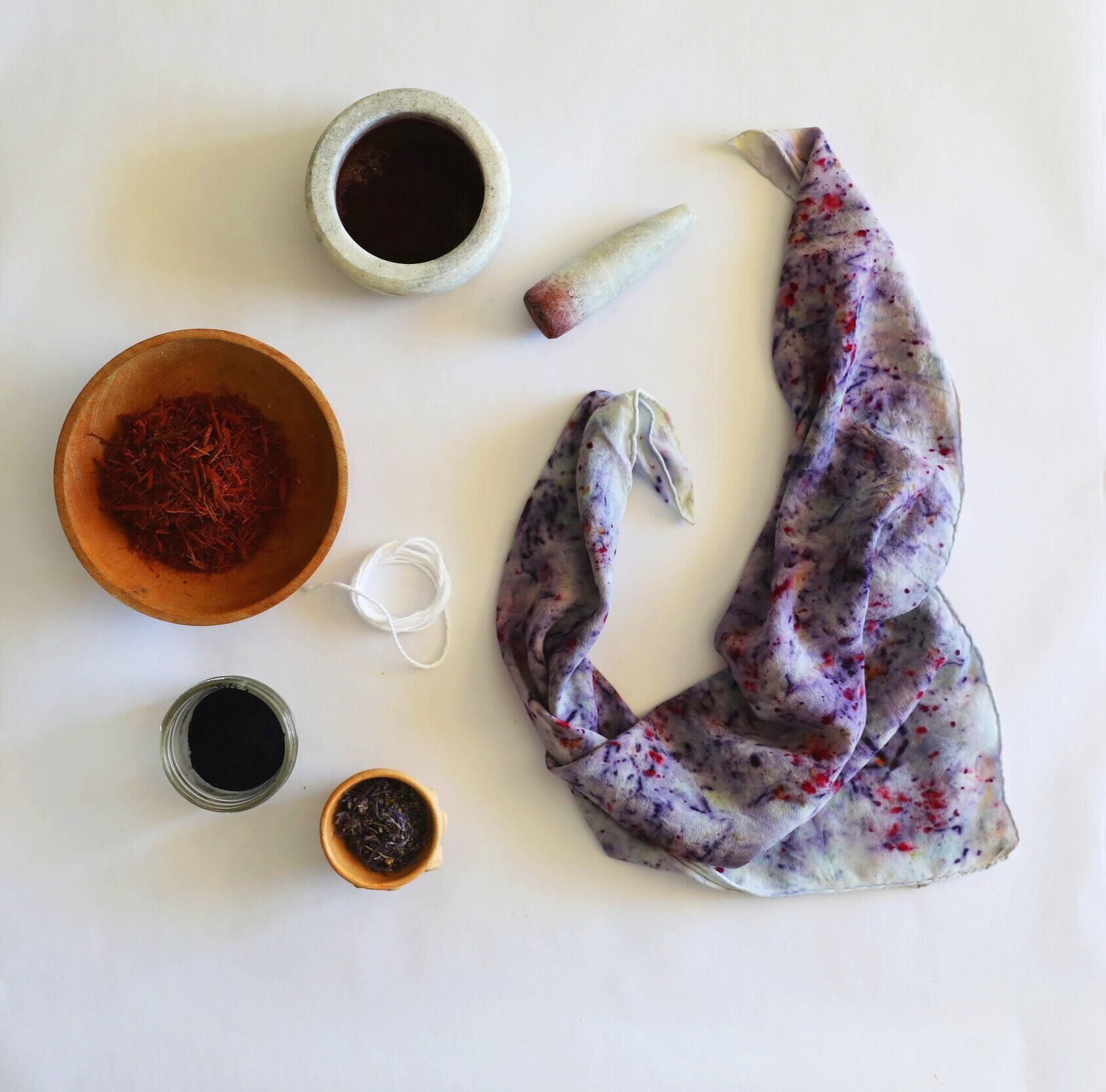 Cosmic Steam Color Bundle Dye Kit
Create your own atmospheric silk scarf using dried flowers, botanical extracts, and food waste! Are you looking for a new hobby? Interested in capturing color from nature? Have a passion for slow sustainable fashion? An introvert but also an avid DIY-er? This home natural dye kit comes with everything you need to bundle dye in your own home! Just pick the color combination you want!
This Cosmic Steam Color Bundle Dye Kit explores purple, violet, magenta, pink, and blue hues. It comes with:
one pre-scoured 22 inch by 22 inch silk charmeuse scarf

alum potassium sulfate to mordant your silk

botanical packets - logwood bark, larkspur flower, indigo powder, and cochineal extract

cotton string

step by step instruction
Please read About Natural Color before purchasing as all orders are final. Note that your pH can effect your color results.