ENDANGERED SERIES
ENDANGERED SERIES is a project that aims to bring to light the loss that climate change is creating. We are devastated by the ongoing environmental degradation and the lack of action in our government and in the mindless actions we all continue to engage in. As of 2018, there has been a 60% decline in the size populations of mammals, birds, fish, reptiles, plants, and amphibians in just 40 years.
The maxim and mission for NÅDE STUDIO is to create goods that are sustainable and to teach others how to live more eco-friendly.
The first release of ENDANGERED will feature naturally dyed silks with gutta resistance prints of botanicals and insects on the endangered list. Per usual, we are dedicated to the concept of 'purpose over profit,' so 10% of the profit from this series will be donated to the World Wildlife Fund!
~ Maggie Pate & Loretta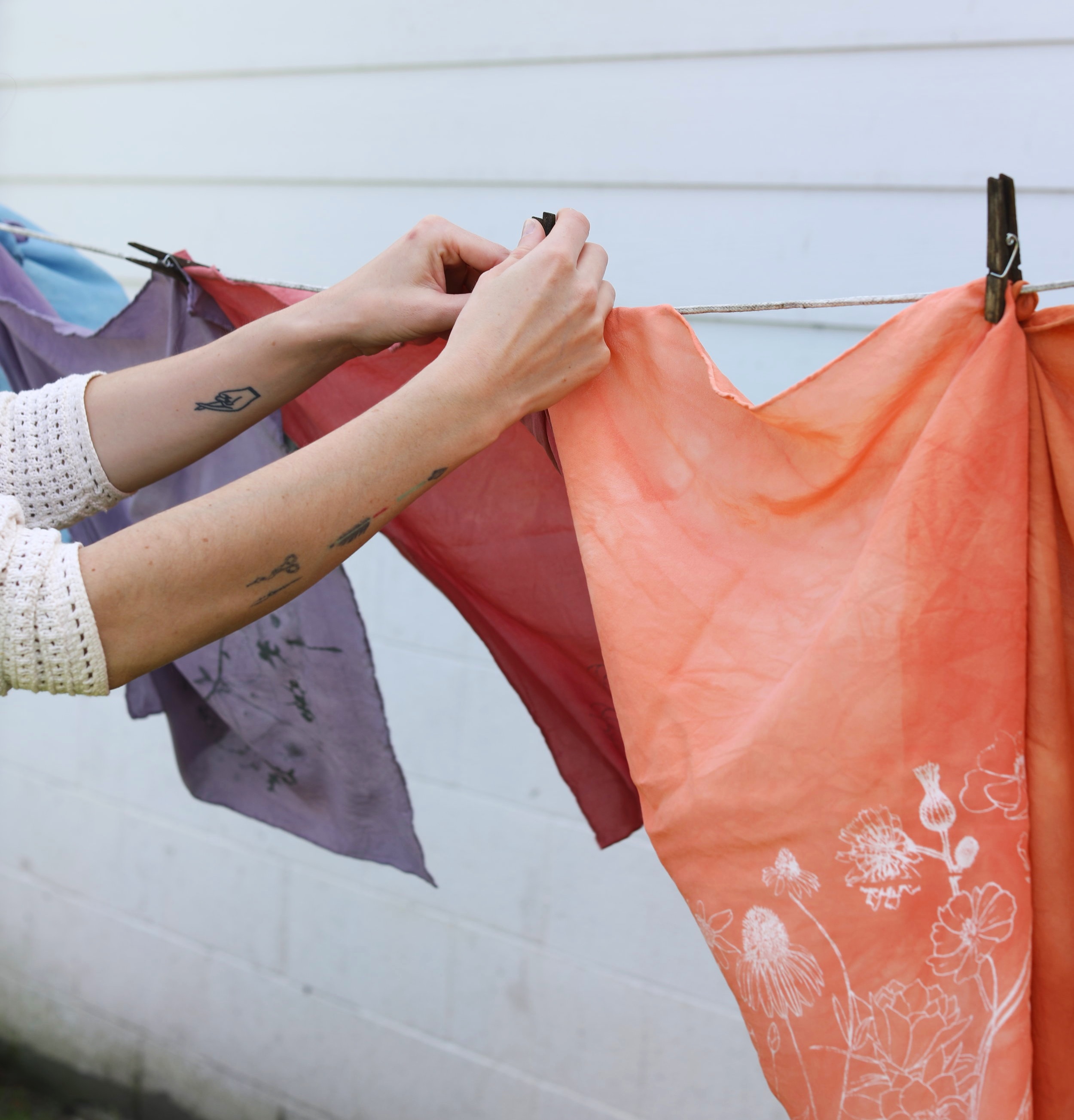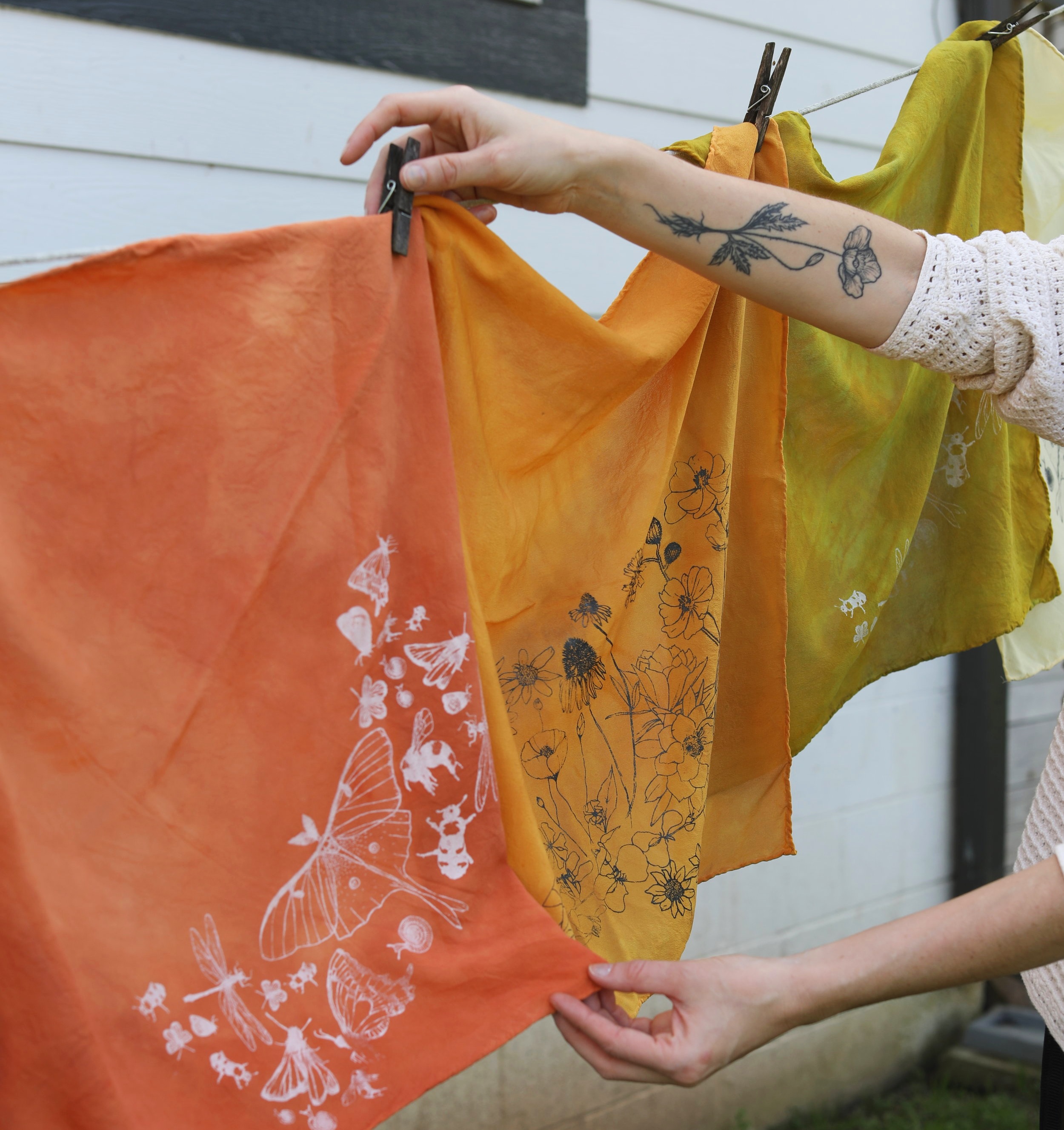 BOTANICAL PRINT
Texas Snowbell
Bracted Twistflower
Puzzle Sunflower
Chocolate Cosmo
Fraser Fir
Purple Cone Flower
Hawkweed
Kadupul Flower
Purple Poppy Mallow
Gibraltar Campion
INSECT PRINT
Cherokee Clubtail Dragonfly
Bumblebee
Iowa Pleistocene Snail
Luna Moth
Lotis Blue Butterfly
Schaus Swallowtail Butterfly
American Burying Beetle
Alkali Skipper Butterfly